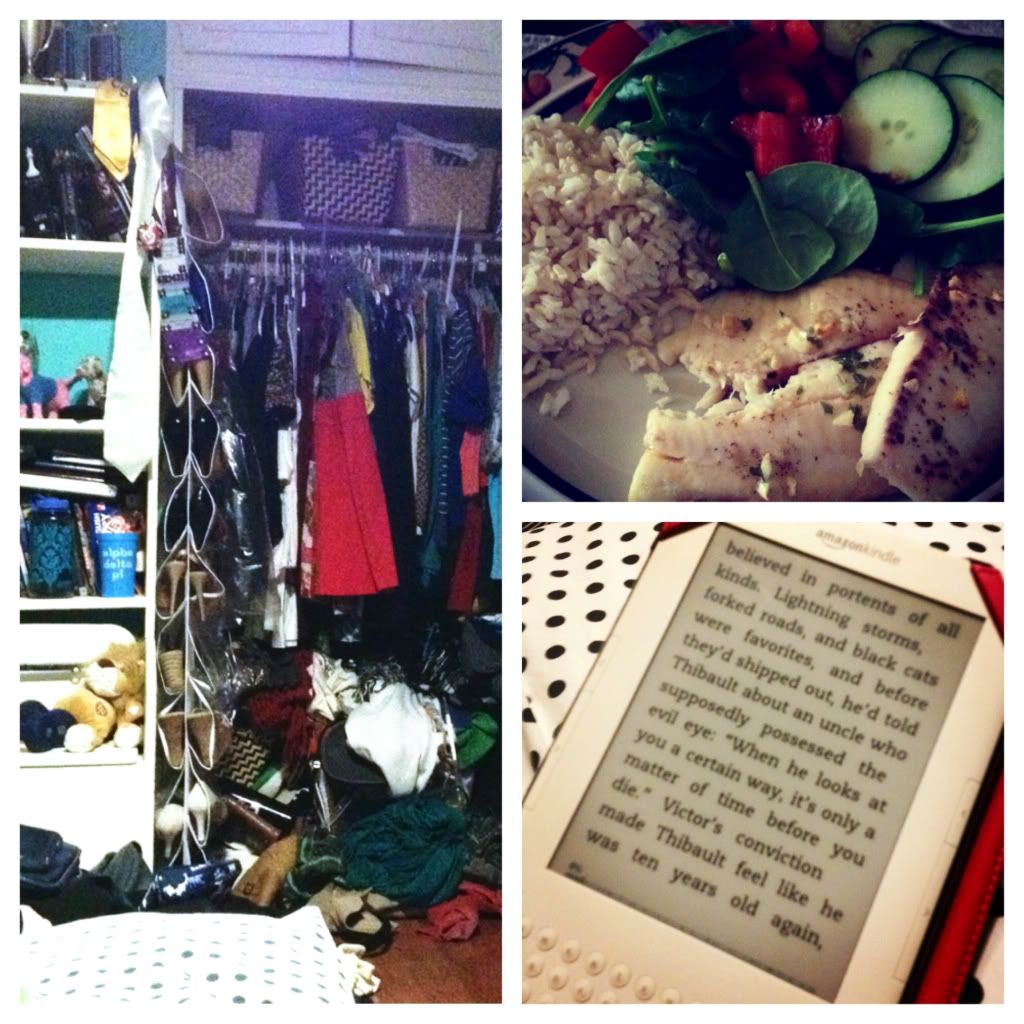 It has been a total of four days since I arrived back in Whittier and it has been exactly what I thought it would be.
Me, vegging at home, loving life
. This is the first time in a long time that I don't have to be up at a certain time
(although I'm still adjusting to the time change and waking up at 7 am)
, can read for pleasure
(when I say that, all I can think of is this video)
, and have some quality "Me" time. While I am SO looking forward to this summer vacation before I start Year Two as a Sister of the Suitcase, I know how stir crazy I can get when I don't have something to keep me busy. To prevent perishing from boredom, I came up with a few summer projects to stay productive and help the fam around the house!
Project #1: Learn How to Cook
I know, I should know how to do this and while I can make a pretty good lasagna and creme brûlée, my knowledge pretty much stops there. Plus, I'm going to need these skills to survive on my own next year!!
(I'll update y'all on plans for next year in a future blog post)
I already made my first dish of
Garlic and Lime Tilapia
and it was GREAT! Mom gave me the seal of approval so I think I'm off to a good start and I have
a ton of recipes I'm dying to try!
.
Project #2: Declutter My Life
See the picture of my closet? I know. It's pretty bad. My clothes already don't fit in my closet and I haven't even unpacked the ones in my suitcase
#oops
. For those of you who really know me well, you know that my room has always been an organized mess. After living out of two suitcases for a year, I've come to realize that I don't really need a lot of the stuff that's in here. On top of that, I'll be cleaning out our garage which has pretty much become a black hole for lost and miscellaneous items. Goodwill and the local Women's Shelter will be getting a few visits from me in the coming weeks!
Project #3: Queen of the Library
You may have read
my post last week
, but if you didn't, I'm taking part in a book challenge to help bring some variety to my usual book selection. I have been glued to my Kindle and read
And Then There Were None
by Agatha Christie and
The Lucky One
by Nicholas Sparks in the last four days. Now, I'm on to
Kindred
by Octavia Butler and listening to the audio version of
Bossypants
by Tina Fey.
I highly recommend splurging on the audio version. She narrates it herself and it is HILARIOUS.
I will definitely be heading to the library a lot this summer and reading my way through their shelves.
Project #4: Grad School Research
Yup my friends, before I know it, grad school applications will be due and this Future #SAgrad needs to get the ball rolling! I fell in love with so many places this year and it's time to narrow down the universities I will be applying too AND I have to prep for the GRE....
Project #5: Senior Leadership Consultant Preparations
What does this entail? Brushing up on my ADPi knowledge, re-reading Officer Manuals, and doing some project research. I'm not spilling much now other than saying how THRILLED I am for next year ;)
Project #6: Revamping My Blog
I'm still brainstorming and not entirely sure what this is going to look like yet, but I'm determined to be a better blogger and try to organize the social media part of my life once I get my actual room organized.
Last, but not least, the most important project I'm taking on...spending quality time with my family and friends. That, is what I'm looking forward to the most :)