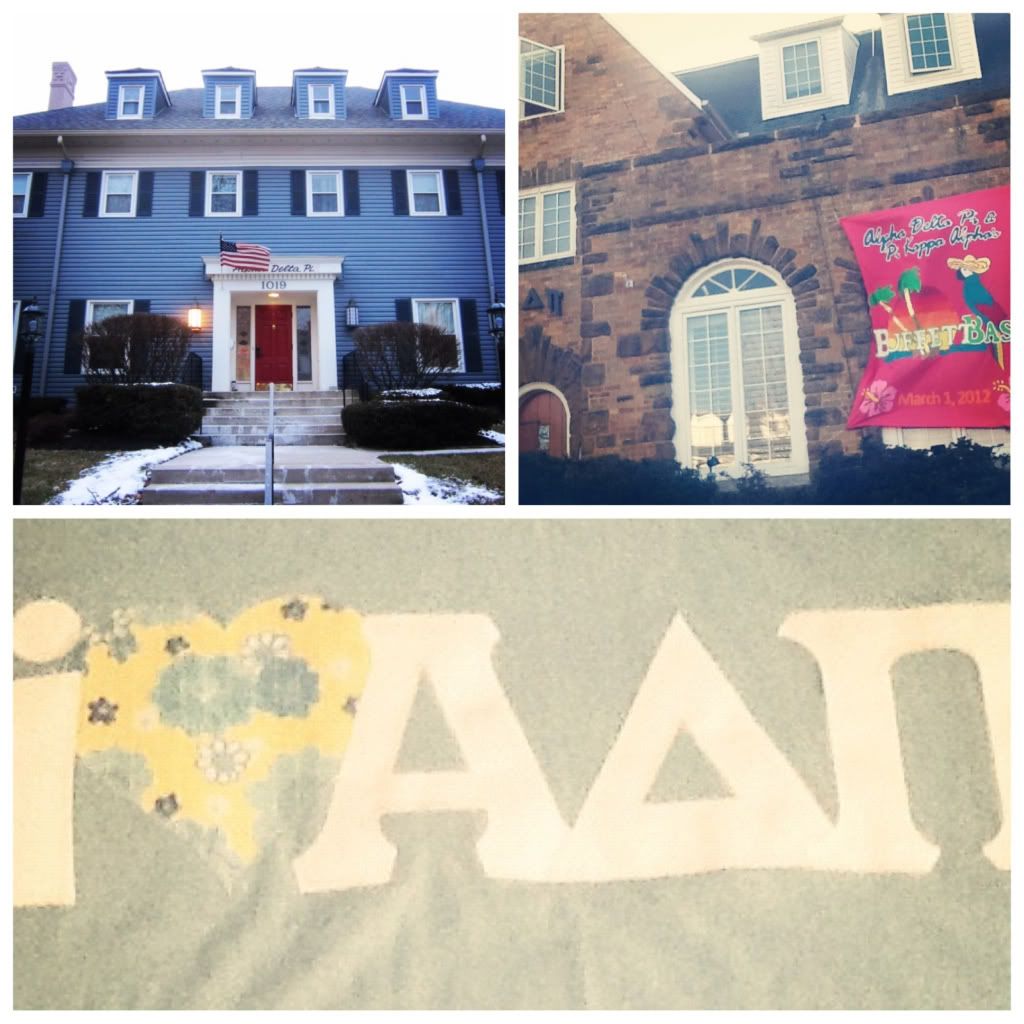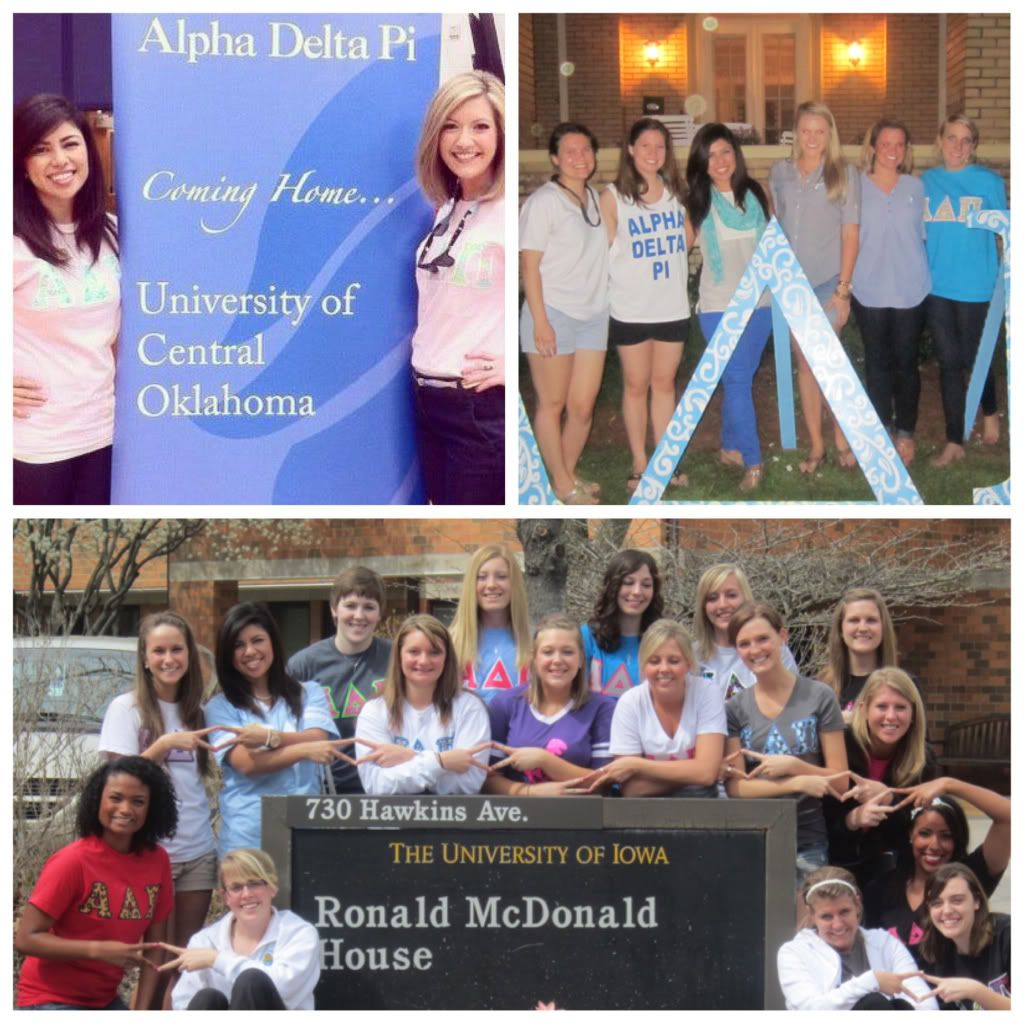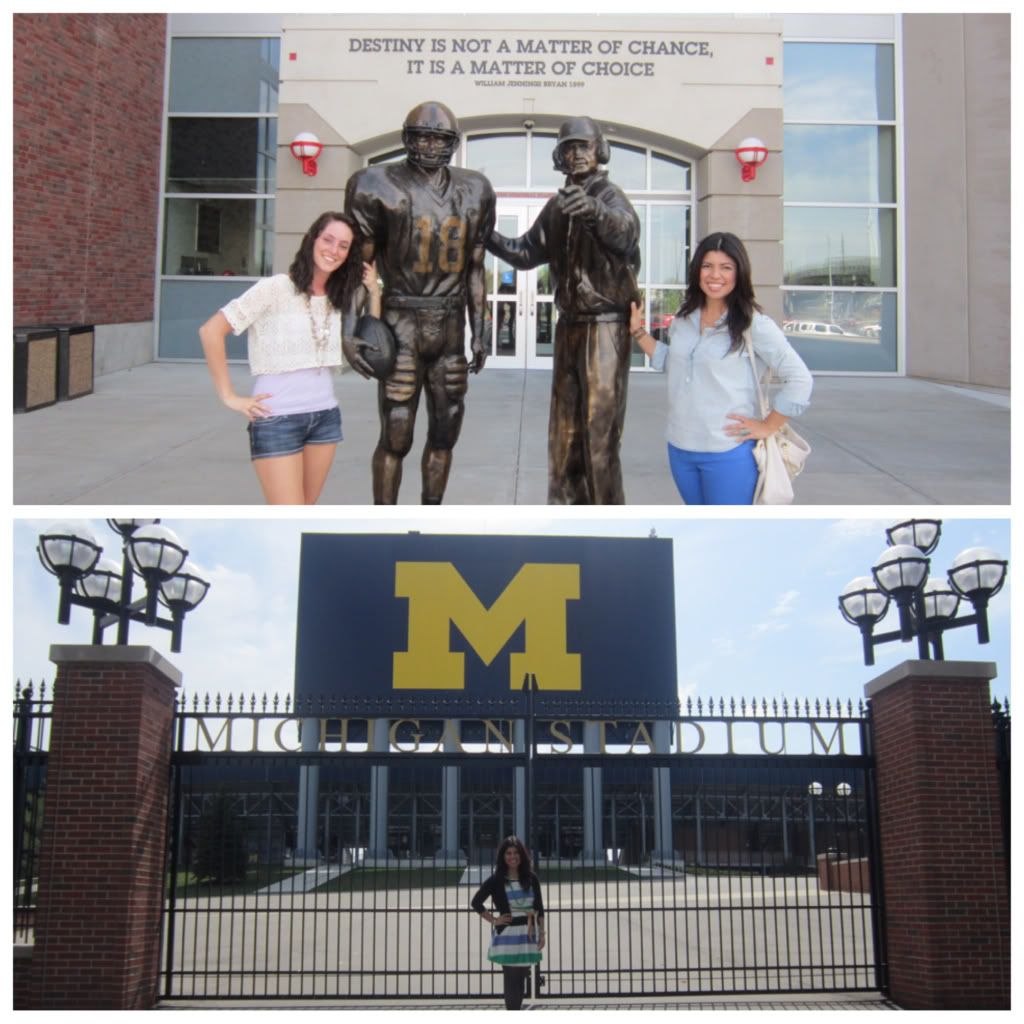 So I realize I haven't blogged much about my chapter visits so here are some highlights of all my pre-Spring Break stops!

Chi - Wittenberg : Although the visit was much too short, I loved staying in Big Blue, getting a tour of the beautiful campus, and the Valentine's Day sisterhood!

Theta Eta - Drake: I didn't put a picture but I headed back andsaw my first real snowstorm of the year, got to meet the new officers, and saw a sister's art at an exhibit!

Delta Delta - Arkansas: Loved being back in Fayetteville, got a new set of stitch letters with a Lilly print of course, and finally got to explore some of the great spots the city has to offer.

Future Home of Alpha Delta Pi - University of Central Oklahoma: Got to do some marketing with my Sister of the Suitcase Anna Kate and chapter members from OSU. Can't wait to Come Home to UCO this Fall!

Zeta Iota - Georgia College: Went to AK's chapter and had a great time in "Millevegas." Discovered my new favorite snack of Nutella and Pretzels and got to share Diamond Days with the women!

Epsilon Mu - Northern Iowa: Got to see the midnight showing of Hunger Games, visited the Ronald McDonald House at the Univ. of Iowa, and spent Sisterhood Week with the chapter!

Alpha Epsilon - Nebraska-Lincoln: Saw their beautiful new home, had a campus tour, and schmoozed to get into their awesome stadium!

Beta Eta - Michigan: Fell in love with Ann Arbor, saw their stadium too, and added another university to my graduate school list!

That was about two months worth of visits in a nutshell. My lack of blogging has not done these visits justice! I still can't believe how fast this year has gone by! I feel like I was at all these places just yesterday but it's definitely been longer than that. One of the many things this year of traveling as taught me is that nothing is ever too far away. Whether it be a goal or a place, it's all within reach if you want it to be.
Each visit has been unforgettable
and I know they're not that far away
'cause I'll always hold them near and dear to my heart.
Blog Title Courtesy of Sara Evans'
No Place That Far