For those of you who have been waiting.....and mostly so I can remember all the fabulous visits I get to have, I'm finally catching up with my blogging!! So now to talk about one of my first visits, University of Arkansas!!
I could not have been happier to start my year of traveling in the SEC and with the fabulous women of

Delta Delta

!! Let me start of by sending a big thank you for telling me the ghost stories....the first night of my very first visit....when I was sleeping alone....in the old part of the house....

sarcasm intended

. Haha, jk. Those stories will def be one of the highlights of my year. Spirit Week was SO much fun and we had a blast!!


Preference, as always, is my favorite part of recruitment and I was happy to share it with these women. They did such an awesome job and I could not have been prouder to work with them!!

Fun Fact:

(I learn something new every day in this job)

It was a Delta Delta sister that suggested we use the Ronald McDonald House Charities as our International Philanthropy!

Here's a few memorable pictures from my visit :)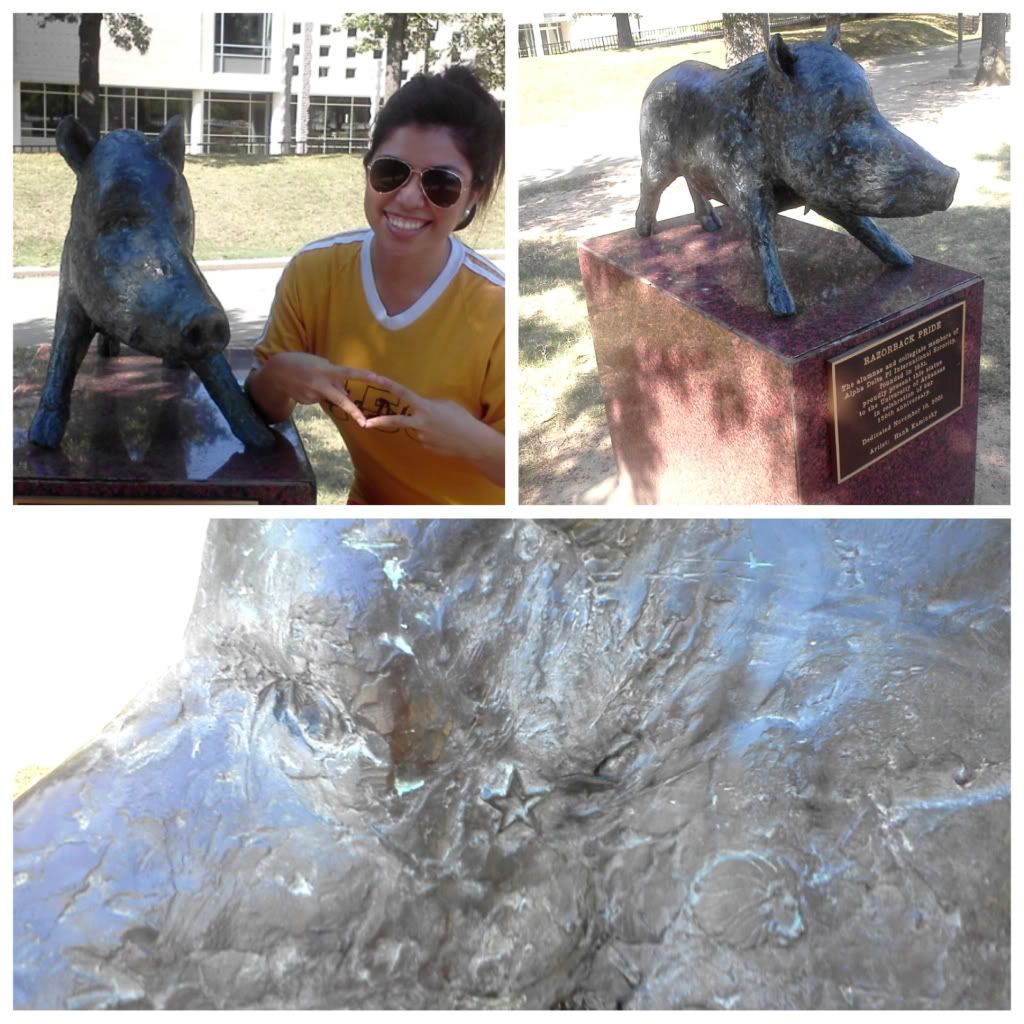 This is a sculpture of U of A's mascot that Delta Delta donated to the university. Can you spot the hidden Alpha Delta Pi symbols?





Obvi, I was THRILLED when J.Mills came to help out for the weekend!! Violet

(Who is this year's Senior Consultant Lori)

, wish you could've been there with us so we could've had a Violet Sis reunion! Oh you know, we obvi did some posing at the door with a few Delta Delta sisters

(miss y'all!!)

Our photo sesh wasn't complete without a hug train picture (yes, I'm spreading it everywhere I go! AK, I know you're proud of me [: )&& of course, what we learn during LC training

(according to the sisters of Delta Delta

)the "perfect" jump picture.




Now if I can just cross off an SEC tailgate and football game off of my bucket list....
- Posted using BlogPress from my PiPad